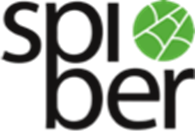 Spiber is a privately-owned research-based biotech company which aims to commercialize recombinant spider silk as off-the-shelf products for the life science field as well as develop methods and protocols for cell differentiation and tissue engineering applications.
Spiber today has ­~100 patents relating to recombinant production/formulation of silk and application areas. New silk modifications and application areas are actively being explored. The company has strong ties to prof. My Hedhammars research group at KTH as well as multiple groups at Karolinska institutet. We currently collaborate with a handful of companies, and multiple research groups, within and outside of Sweden.
Spiber has one product for research use on the market, BioSilk, which was launched through our collaborator, BioLamina, in 2019. Biosilk, a recombinant spidroin with a fibronectin motif, is marketed as a biocompatible, animal-free scaffold material for 3D cell cultivation as an alternative to hydrogel-based scaffolds. Biosilk's multiple features as a scaffolding material has made it a pillar stone in the GUTVIBRATIONS project, which is funded by the European Commission in the Call Next Generation Organ-On-Chip Call (DT-NMBP-23), just to give one example.
Contact information
Address: Roslagstullsbacken 15, 114 21 Stockholm
Contact person: Martin Östberg, COO
Phone: +46705581954
E-mail: [email protected]
Homepage: www.spiber.se